Access Control Installation & Management TRAINING
Ksh USD 630
Safety Tips
Meet a seller in public place and be sure to pay only after collecting your item.
Additional Info
| | |
| --- | --- |
| Mobile | 0725579251 /0731983372 |
| Street | Kahawa Sukari |
| City | Nairobi |
| State | Kiambu County |
| Country | Kenya |
| Zip/Postal Code | 00200 |
Access Control-I
Installation of Access Control System- Training
Duration: 455 5 DAYS COST: USD 630

VENUE: Kenvision Techniks workshops
Kenvision Techniks Ltd
You can choose the day you want to start by visiting: http://access-f.eventbrite.com/ and then follow the procedures to carry out your registration.
Alternatively, you can request an invoice by via emailing [email protected]
Kenvision Techniks Ltd
Q7 & Q8 Feliz Stalls,
Kahawa Sukari Ave,
Kawaha Sukari, Thika Superhighway
Nairobi
Kenya

YOU
Access Control- I
This popular course offers a perfect mix of classroom study and 'hands on' practical workshop activities, giving you a deep insight into access control from the installers perspective.

Pre-conditions: This course requires no prior knowledge in Access Control
Covering site surveying and system design, the course will provide you with the fundamental skills to design, install, operate, repair, maintain and commission fully networked access control systems that are ready to meet the challenges of the modern world.
This course will give you the confidence to evaluate, install and troubleshoot an access control system . You'll learn the correct information to gather prior to install. A detailed, step-by-step walk through of the installation will allow you to see all the different scenarios and how to make the correct choices to ensure success.
The graduates of this course will also be equipped to evaluate and troubleshoot the various access control software by using log files, reports and performance counters. A good understanding of the computer and network environments is crucial when installing software.
Aim:
This practically based course is designed to:
Give participants a practical knowledge of the operation and installation of Access Control Systems at a foundation level.

Introduce you to the real world of access control system installation, maintenance and repair.

Enable you (those already in the field) gain the confidence to work in tills vibrant and fast growing sector.
How You will Benfit
Understand the fundamental elements that make up an Access Control System.

Fit the principal components of a stand-alone system and networked systems.

Connect and programme a card, keypad and proximity stand alone system.

Effectively connect up, test and fault-find system elements.

Be aware of the issues associated with Access Control Systems.

Have an awareness of the changing technology and it's impact on the industry
What you will learn
How to conduct a site survey to the requirements of the

How to select correct power supplies and electronic components with appropriate test equipment

How to install door entry systems

How to install stand alone access control systems

How to select locks

How to programme access control software

How to install networked access control systems

How to select and adjust door furniture

How to install control equipment

How to select appropriate use of card tokens and keypad identification methods

How to design a system and prepare specification
Learn to Earn' in the growing world of access control systems on this interactive course
Course Content
A

ssociations, standards, inspectorates and documentation

Mechanical and electromagnetic locks

Electric strikes and releases

Identification, tokens and readers

Power supplies and sensors

Card based ID system, controllers and systems

Location of sensors

Frequency of use and operation, locations and sensors

Fitting devices onto framed constructions

Single and multi door systems and closures

Methods and types of cables to use in various environments

Risk assessment

Practical on site surveys

Planning and design of system

Maintenance agreements

Knowledge possession

Code identification systems

Non-contact identification methods

Networking access control systems

Fault finding techniques
Sessions
This course has 12 sessions which will be covered in four days. The sessions are so designed to ensure that the above areas are covered satisfactorily.
TRAINING SESSIONS
1. Life Safety Rules / Regulations / Codes (2 sessions): Review of the code fundamentals that dominate system designs and specification.
Designing an Access Control System

Understanding the Codes behind EAC

Door Hardware Grades Explained

Authorities Having Jurisdiction

Selecting the Right Type of Electric Lock
2. Doors / Locking Hardware (2 sessions): Examination of EAC electrified locking components of door hardware.
How Doors Impact Access Control

Fail Safe vs. Fail Secure

Maglock Selection

Electric Strike Selection

Electrified Hardware for Glass Doors

Turnstiles & Security Gates
3. Readers and Controllers (2 sessions):Biometrics/Advanced Credentials. To be covered in these sessions are the function of reader and door controller types, how they are best used, and how they integrate into network/power utility.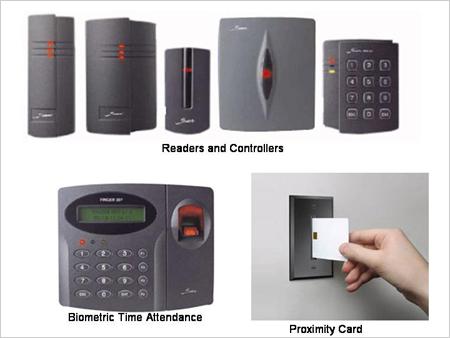 How to Select the Right Reader

IP Readers vs. Control Panels

Multi-Factor Authentication Primer

Fingerprints

Palm Vein/Face Recognition

Heartbeat

NFC

Combo Readers/Controllers Tutorial

Proximity Readers Tutorial

Keypad Tutorial
4. Credentials (1 session): the theme of this topic is to review the major types used in EAC systems, including emerging types like NFC.
Multi-Factor Authentication Primer

Access Credential Form Factor Tutorial

Proximity Card Vulnerabilities

iClass vs. Prox Explained
Life Safety and Doors
General overview of the code fundamentals that dominate system designs and specification.
Life Safety Codes

ADA/Accessibility

International

UL 294

Fail Safe vs. Fail Secure

AHJs / Authority Having Jurisdiction Tutorial

How Doors Impact Access Control

Door Hardware Grades Explained

Specifying Door Locks
5. Networking (1 session): Review of wired/wireless connectivity, and the role of cabling types.
Access Control Cabling Examined

Wireless Access Primer
6. Site Surveys (1 session): How to properly evaluate a facility for installation of an EAC system.
The Passback Problem

Combating the Door Prop Problem

Access Control Killer: Tailgating

How Much RTE is enough?
7. Upgrading / Migrating Systems (1 session): What happens when the end-user wants to change or migrate to a different system? This session covers the scope of that task.
Replacing Access Control Systems

Hidden Costs of Access: The Database
8. Access Control Management Software (1 session): Overview of the different parts of a typical management system, general function of each, how they interoperate, and the resulting impacts to the end-user.
Access Control Management Software Guide
Time & Attendance Tutorial

Integrated Video with Access Overview

Access Control Levels and Schedules

Alerting Against Unlocked Doors

Maintaining Access Control Records

Mustering
9. Biometrics/Advanced Credentials (1 session): A quick look at 'other' credentials, where they are useful, where they are vulnerable, and what is hype.
Fingerprints

Palm Vein/Face Recognition

Heartbeat

NFC vs. Bluetooth (Mobile Credentials)
Fact File
Who should attend?
This course has no prerequisites and is aimed specifically, though not exclusively, at those wishing to change their careers.

Those already in the Security industry and need to specialize in Access Control systems

Those who have been carrying out access control installations but require certifications in the area to prove their abilities.
Listing Owner
Member Since: February 15, 2014
Contact Owner
Complete the form below to send a message to this owner.
Safety Tips
Meet a seller in public place and be sure to pay only after collecting your item.