CCTV Installation Training Beginning 01 March, 2014
Ksh KES 41,950/=
Safety Tips
Meet a seller in public place and be sure to pay only after collecting your item.
Additional Info
| | |
| --- | --- |
| Mobile | 0725579251 /0731983372 |
| Street | Kahawa Sukari |
| City | Nairobi |
| State | Kiambu County |
| Country | Kenya |
| Zip/Postal Code | 00200 |
SYNOPSIS
Security comes second in the Maslows hierarchy of needs indicating how basic and crtitical in our very existence. In fact unless it is assured, no nation or individuals can move up the ladder of our needs. Apparently it has become quite an issue every where in the world.
CCTV is one of the surveillance technologies that have emerged as prefered methods of pre-emptive countermeasures in public and private spaces.
Come learn with the experts the technical elements about CCTV- Intallation, configuration, streaming and maintenance.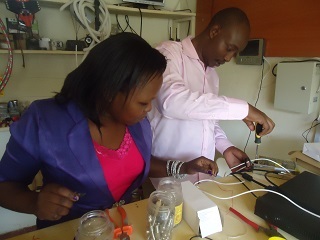 Aim: This course is designed to give participants a practical knowledge of the operation and installation of CCTV systems at a foundation level.
Qualification: On completion of the Course, having been successful in TWO examinations (one written, one practical) the participant will receive a Certificate of Profficency from KENVISION TECHNIKS TRAINING
Target group
Technical Sales, Product Support Engineers, Project Engineers, Sales & Support, Project Installers, project managers
Duration: 40 hours (5 days x 8 hour training sessions). Classes will be held in workshop environment.
How you will benefit:
At the end of this course, the trainee shall be able to:
Understand the fundamental elements that make up a CCTV system
Set up a Camera.
Set up a Monitor.
Set up Switches.
Set up Quads.
Set up Multiplexers.
Set up recording devices.
Connect up and test system elements.
Be aware of the issues associated with lighting and
Adjust the Back Focus of a lens to prevent picture going out of focus from day to night.
Be aware of the significance of the "Operational Requirement" and the Rotakin Test System.
Be aware of the relevant standards and issues.
Use a lens calculator to choose correct lens for particular application.
Have an awareness of the changing technology and it's impact on the industry
Course Objectives
You will learn the key concepts used in CCTV and digital video like lighting, picture formation, bandwidth calculation, camera synchronization etc.
You learn the latest technologies used in CCTV like video analytics, understanding HD, latest video compression techniques and products like megapixel cameras

.

You will understand the principle, types, features, how to choose, install and trouble shoot for each CCTV component like cameras, lenses, switchers, transmission systems, monitors, CCTV accessories and recording systems.



You will get a step-by-step understanding of the CCTV installation process including mounting of equipment, cabling, testing & commissioning and maintenance.
You will understand the CCTV system design process including CCTV survey and various CCTV applications.
CCTV Concepts
CCTV and its components

Principle of Picture formation – interlace and progressive

Lightning and camera response

Bandwidth analog and digital

Different Compression Techniques

Video Analytics and its applications

Understanding High Definition
Cameras
Image Sensors – CCD, CMOS

Types of video cameras including megapixel cameras and IP cameras
Important camera features l

ike sensitivity, resolution etc.
Different types & sizes of CCD chips

Lighting and camera response

Adjustments, precautions and trouble shooting

Choosing cameras
Lenses
Construction of lenses

Types of lenses

Features of lenses including focal length, F Stop, Depth of field etc.

ifferent lens sizes and formats

Adjustments, precautions and trouble shooting

Choosing Lenses
CCTV Accessories
Types, features and applications of Pan Tilt Heads

Type and features of housings

Infrared Illuminators

Choosing of CCTV Accessories

Adjustments, precautions and trouble shooting
Transmission Systems
Video transmission like Co-ax, twisted pair, fiber optics, microwave, RF etc.

Digital networks

Different methods for transmission of control signal

Power transmission systems

Adjustments, precautions and trouble shooting
Switching Systems
Principles and features of different types of switchers

Multiplexers, quads, & matrix switchers

Digital Switching
Monitors
Different types and important features of monitors

Adjustments, precautions and trouble shooting
Recording systems
HDD Drive, Interfaces, RAID

Different type of recording systems

Types, features and how to choose digital recorders

Adjustments, precautions and trouble shooting
Other CCTV Devices
Control Room Design

Video amplifiers etc.
CCTV Syst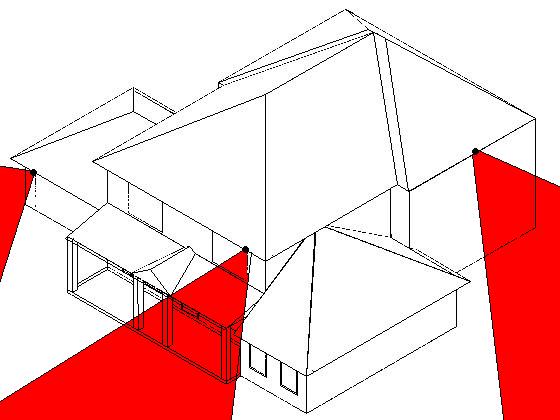 em Design process
Different design debates and design trends

How to choose the different CCTV components

How to conduct a CCTV survey
CCTV Installation Process
Cabling, equipment mounting

Testing, commissioning and maintenance

Operator Training & Manuals

Service Tools
CCTV Applications
Security, Monitoring, Process Control,

Audio/Video Communications, Medical, Robotics
What our past partcipants say:
Before I came to the CCTV course, I'd had some experience in internet security. However, I did not have much real life experience in physical security and access control; that's why I was attracted to do this course. The greatest thing about this course is that it has provided me with real experience and I've built up my confidence. Andrew Suphokot, South Africa
I worked in security installation before I came to the CCTV course. I'd already known a lot about the stuff. However, I needed a certificate because I wanted to get a new job and I also wanted to do IP. Was the training a success? Well, I am a private practitioner. My job is installing cameras. I am pretty much satisfied with the results. Geofrey Ngari
I am a computer analyst but when I came to the course, my knowledge of CCTV technology was close nothing. I came to the training because I want to start a business in Nigeria. I really liked the practical and interactive way of delivery during the lessons. Now I have got a good understanding of CCTV systems which I am satisfied with. Peter Obolgonesi
CANNOT ATTEND? NOMINATE OR SUGGEST THIS EVENT TO A COLLEAGUE OR A FRIEND
Listing Owner
Member Since: February 15, 2014
Contact Owner
Complete the form below to send a message to this owner.
Safety Tips
Meet a seller in public place and be sure to pay only after collecting your item.